Cut cost by outsourcing IT while improving reliability
No one can reliably predict the economic future, but one thing is certain: When it comes to the crunch, only companies with strict cost control will survive. Simply cutting the IT-budget is not the brightest idea, however, as this will decrease reliability or may even put your organization as a whole at risk. This is where IT Outsourcing comes in.
For most companies it is neither necessary nor effective to maintain internal staff to administer a computer network or wait on standby until something goes wrong. An external company dedicated to IT services is much more flexible and effective and can deploy much more resources in case of an emergency. Clearly not even the best IT administrator can compete with the broader professional background of an external team which routinely administers many different IT environments. By choosing the right IT outsourcing partner, you keep in complete control of your whole IT environment, but your decisions will profit from the broader perspective of this external expertise.
Who we are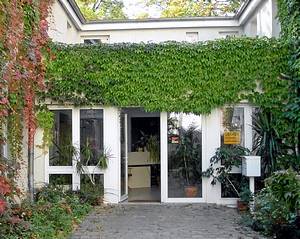 GEOTEK Datentechnik GmbH is a well known IT service provider located in Berlin, Germany. Founded in 1980 as a research company in cooperation with the Berlin Government, our core business is IT consulting and IT outsourcing support for computer networks of any size, including software deployment, application management and help desk support.
Based on the availability of new virtualisation software, we also offer a unique Hosted Virtual Server solution as an alternative to classical office fileservers. We are particularly geared towards setting up complete IT infrastructures for international companies coming to Berlin or other locations in Germany.
If you are a multi-national company, you know the advantages of centralized administration. But there are still some IT tasks that need the physical presence of a technician, such as first time installation, emergency support, on-site-training, providing internet access or buying localized computer equipment. If your company spans multiple time zones, it is also difficult to maintain centralized hotline support during remote local business hours and in German.
GEOTEK can help you reduce travel expenses and other costs, by providing all the services that are impractical from your central IT department to supply. More about our IT Service...